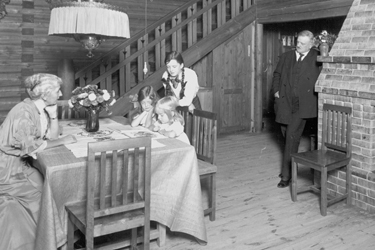 The first British Sibelius Society was established as a recording venture for the music of Sibelius by Walter Legge in the 1930's. The results of these recordings remain available to music lovers through the many reissues on various channels, CDs etc
The modern Sibelius Society was established over forty years ago as a members' organisation to propagate Sibelius's life and music. Today it has enlarged its remit beyond the written word into many and various projects which include: seminars, lectures, festivals, the bi-annual Newsletter (to be renamed Journal), the issue of rare early recordings of Sibelius's music and the building of associations with organisations such as publishers, concert halls, the BBC (through the recording of the Violin Concerto in 2019, published in 2021) and private enthusiasts.
We are the only Sibelius Society with a global membership.