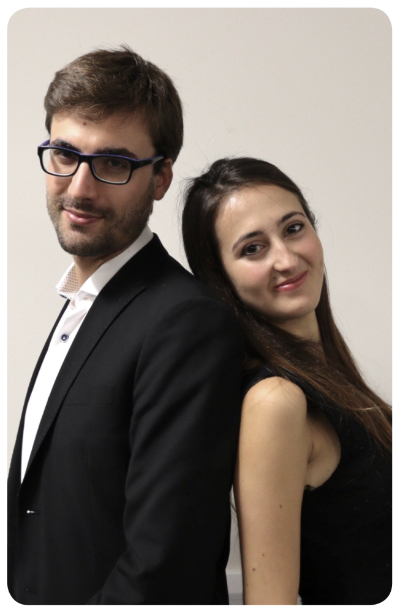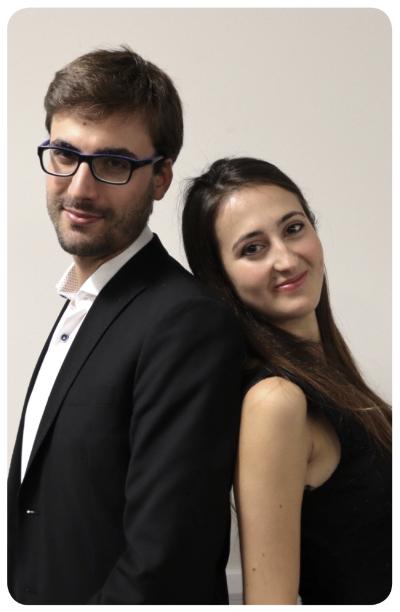 CONCERT AT BURGH HOUSE
Sunday 12th June – 2pm
Programme
SIBELIUS: Sonatina in E minor
SIBELIUS: Violin Sonata in F major
===
BUSONI: Violin Sonata No.2
EMMA ARIZZA violin
STEFANO MARZANNI piano
Sponsored by the United Kingdom Sibelius Society
Supported by The Anglo-Finnish Society
TICKETS £10
Booking:
Cheque payment, to the UK Sibelius Society
Send payment to 51 Vernon Avenue, London SW20 8BN
On the door:
Burgh House New End Square London
NW3 1LT
EMMA ARIZZA violin
Winner of the Musicians' Company Award 2019, Emma Arizza has established a fine career as a concert violinist. A native of Lake Como, Italy, Emma is now based in London where she enjoys being a fulltime performer and teacher. She graduated with distinction from the Royal College of Music and recently obtained her Master of Arts in Music Performance with distinction at Trinity Laban Conservatory of Music and Dance, where she studied supported by Gladys Bratton and Alak Niekirk Scholarships. She is also an active workshop leader and educator and she has recently been selected as Ambassador for the Benedetti Foundation. Emma's performances have taken her across Europe, with concerts in France, Greece, the Netherlands, Romania, Russia, Spain, Switzerland, Israel and the UK. Emma plays on a precious old Italian violin by Francesco Guadagnini (1927).
STEFANO MARZANNI piano
A classically trained pianist, Stefano is also active as a jazz and pop musician although his collaborations are not limited to a specific genre. He has performed around the world, touring in prestigious venues such as the Royal Albert Hall in London, the Dubai Opera House, the Carlton Hotel for the MIPIM exhibition in Cannes. He has recently performed for the EFG London jazz festival and at the Pizza Express in Soho. Stefano received his Master in piano performance with Distinction from the Royal College of Music, studying under Dina Parakhina. With Italian violinist Emma Arizza, he recently debut his own arrangement of Monti's Czardas at the Royal Albert Hall, opening the evening match of Tennis Championship ATP 2019.
SIBELIUS AND BUSONI
"My acquaintance with Busoni was most stimulating to me. In one respect we were as unlike each other as possible. Busoni had grown up as an infant prodigy and had spent his youth in hotels in practically every town in Europe. He came into contact with nature for the first time in Finland. In the early stages of our acquaintance, he was surprised by the great benefits I was able to draw from my communing with nature. Later he understood better".
Ferruccio Busoni joined the faculty of the Helsinki Music Institute in 1888. Sibelius was then a student at the Institute. Although Busoni was a teacher, he was actually younger than Sibelius by a few months and a lasting friendship was born that ended only with Busoni's death in 1924. It was a friendship built partly on merry-making, not only in Finland but in future years whenever they met on their travels. There was also mutual admiration, for Sibelius could be lifted by Busoni's artistry at the keyboard, although he did not care for his compositions.
Busoni, in turn, enthusiastically enlisted Sibelius and his works in the service of his new music concerts in Berlin. Busoni introduced the music of Debussy and Schoenberg to Sibelius, having long discussions in 1909 about the future of musical development. Before that, his emerging thoughts on junge klassizitat made a deep impression on Sibelius at the time of Pohjola's Daughter in 1906. The basic thread was a push-back against late romanticism, expressionism and impressionism. We can, perhaps, thank Busoni for inspiring Sibelius in writing his heart-warming and very approachable Third Symphony, completed in 1907. The opening movement has a classical outline comparable to the earlier Viennese masters, Haydn and Beethoven.
PROGRAMME NOTES
Sibelius – Sonatina in E major Op.80
This is an abbreviated sonata in three short movements which Sibelius wrote in 1915.The music dispels the austerity of works from the preceding five years but follows his interest in compressing his musical ideas. In 1912 he had written three piano sonatinas which were probably inspired by Busoni's own, slightly earlier, first sonatina for piano.
Sibelius – Sonata in F major JS178
This ambitious three movement work was written in the summer of 1889. It is one of the most substantial works from his early period and the culmination of his early output for violin and piano. In this piece he continues to develop the essentially elegant, classically influenced style found in his music from the early and mid-1880's in the direction of a more adventurous, Romantic idiom.
Busoni – Sonata No.2 in E minor Op.36a
This three movement sonata was given its first performance in Helsinki in September 1898, by Viktor Nováček, violin and Busoni, piano.
The first movement begins quietly in the mood of wistful sadness while the second theme is rhapsodic and more intense. The middle movement is a breathless Tarantella and the third movement is a theme, taken from Bach followed by several variations.
Note by Edward Clark